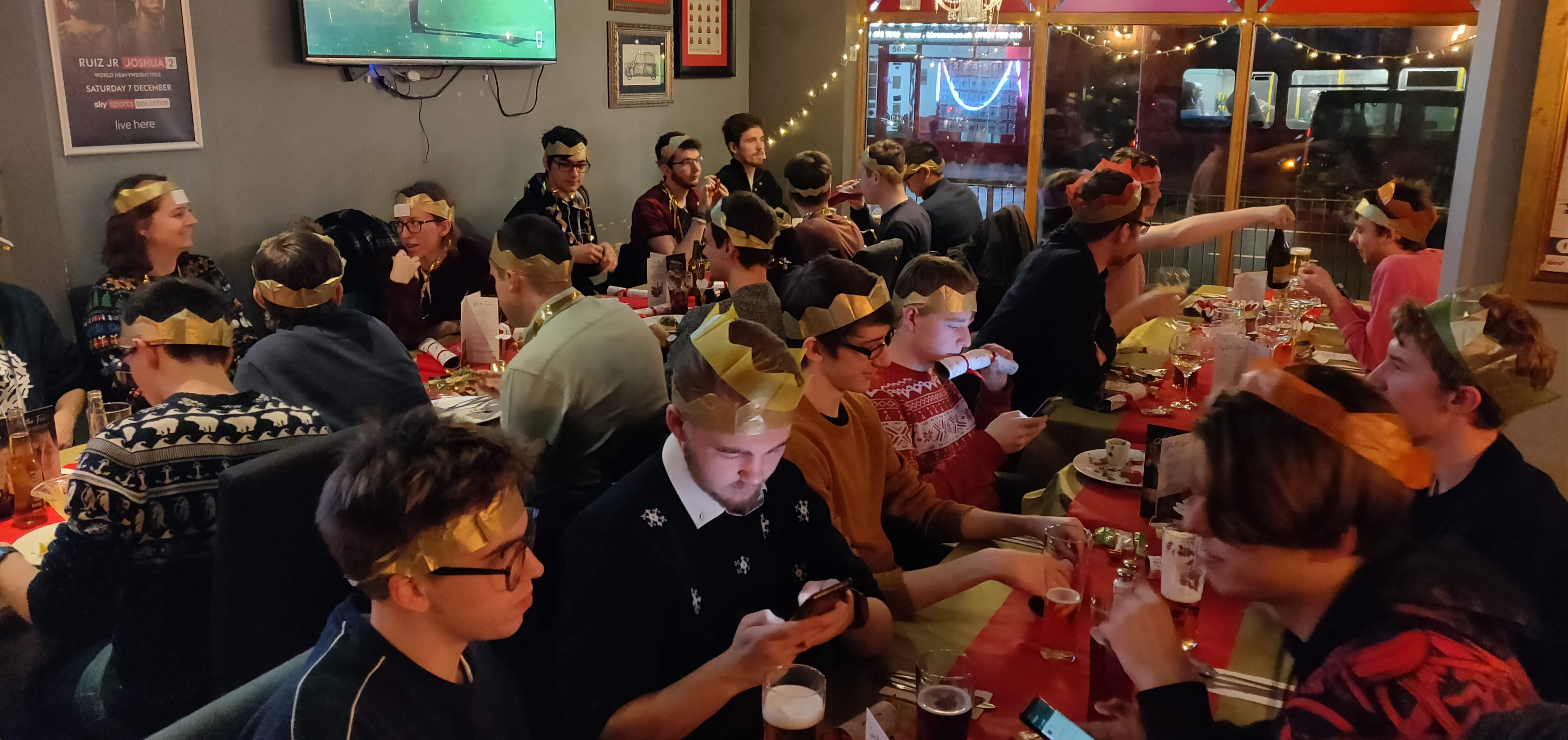 Upcoming Events!
- Date Posted: Nov 16, 2022
Hi everyone! We wanted to let you know about all the CSS events coming up in the next month - it's going to be a busy one so here's a quick rundown:
Escape Room 🔐
This Friday at 8pm, put your teamwork and puzzle solving skills to the test at an escape room! Tickets are available at 🔗 https://cssbham.com/escape🔗
Quantum Workshop ⚛️
Interested in quantum computing? Join lecturer and researcher Miriam at 3pm on Wednesday the 23rd for a talk and get a hands-on experience programming quantum computers with IBM. Miriam will be teaching a quantum computing module next semester for final years, so don't miss this chance to get a taste!
EGM 🗳
This is your chance to get involved with running the society! You can stand for election to be our new Social Secretary or PGR rep and help run more events. The speeches and voting will all be taking place on Wednesday the 30th at 1pm.
Christmas Events! 🎅
We've got lots of events coming up to celebrate this time of the year:
Christmas Lights
On Tuesday 29th of November, the CS Christmas lights will be switched on! Join us at 1pm to celebrate with a glass of mulled wine/non-alcoholic warm berries and a mince pie.
Christmas Markets
On Wednesday the 30th, we'll be heading to the Christmas Market at 5pm for a bratwurst and some gift shopping. All are welcome!
Advent of Code
All throughout the month of December, we'll be hosting a CSS leaderboard for the Advent of Code programming challenge (https://adventofcode.com/). Join us on Discord to compare ideas and trash-talk!
Christmas Meal
On Thursday 8th December, the annual CSS Christmas Meal returns at the Country Girl pub. Join us at the final event of the year for a delicious Christmas dinner!
Hope that all sounds good! Make sure to tell every single person you know 👀
Much love
- The CSS Committee