Committee
The committee represents all of our members. We take responsibility for organising the society and running events throughout the year.
Find our previous committees here.
If you want to get in touch with one of our committee members, you can send us a message on Discord using our tags below or send us an email.
You can also find all of the agendas from our committee meetings here.
Currently 14 elected members for 2022/2023: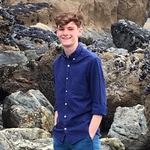 Jacob Wilson
BladorthinGrey#8528
He/Him
President | Jul 2022 - Present
Hello! I'm a final year Computer Science student and my role is to lead the society and manage the committee to help everything get done. 🎉 CSS members may recognise me from the many CSS quizzes I've written and hosted, all with a glass of wine in my hand 🍷 In my spare time I like to play D&D, win at board games, and travel. I've been on the committee for three years now and I've met my best friends through CSS, feel free to reach out on the Discord or say hi in person <3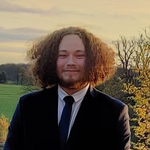 Matty Widdop
Matty#5687
He/Him
Treasurer | Dec 2022 - Present
Hello! I'm Matty, your treasurer so I'll be handling the society finances and financial paperwork required to make sure the society can continue running amazing events for everyone! I'm a second year CS student and I'm also the most senior student rep - representing all 24,000 Undergraduate students to the University Senate. My interest in CS started with programming Minecraft plugins nearly 8 years ago but since then I've also gotten into cyber security as well. I also enjoy Jiu Jitsu and would love to get more people involved!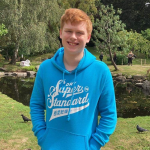 Raine Arrowsmith
Raine#8544
She/They
Secretary | Jul 2022 - Present
Hello, I'm Raine and I'm going into my final year studying Computer Science. I will be responsible for keeping everyone in check and taking minutes during meetings. When I'm not sleeping I'm either speedrunning, participating in hackathons or working on programming projects.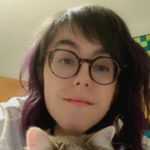 Victoria "V" Tilley
Sapphyre#5656
She/They
Vice-President | Jul 2022 - Present
Hiya! My role in the society is to help out where I can across all the committee positions and make sure that everyone is doing well. CSS members will know me from hosting a bunch of workshops, posting plenty of memes in the CSS Discord or just hanging around CS. If I'm not working, I'm probably programming in my spare time, playing video games or listening to a lot of music. Feel free to come to me if you need anything!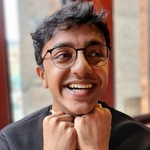 Adi
floofy#8512
He/Him
International Student Rep | Jul 2022 - Present
Hey guys! My name is Adi and I'm the International Student Rep for this year. My main role is to look after all the international students in the society, make sure they're comfortable and answer any sort of questions they might have. I also encourage them to become members of the society and attend more events. Other than that I love music, poetry, cooking and gaming :)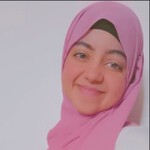 Fatima Zahra Al Hajji
Fatima#2285
She/Her
Publicity Officer | Jul 2022 - Present
Hello everyone. My name is Fatima Zahra Al Hajji and I'm a final year student on the course of AI and CS with a year in industry. I enjoy cycling, reading and drawing in my free time. As the publicity officer, I aim to ensure that all our members know about all the amazing events that take place throughout the year and encourage as many people as I can to join our society and participate. Feel free to approach me and ask me anything! 💜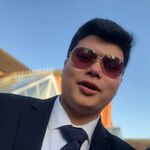 Leonardo Bishop
LMBishop#5252
He/Him
Special Events Officer | Jul 2022 - Present
Hi! I'm Leonardo, a second year studying Computer Science. I'm responsible for organising large scale CSS events, such as the BBQ, Christmas meal, Ball and helping with other events. Outside of CSS, I enjoy robotics, cybersecurity, gaming, and Formula 1. 🏎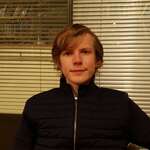 Marcus Gustafsson
jb007db5#0412
He/Him
Socials Secretary | Dec 2022 - Present
Hello, I'm Marcus, and I'm in second year Computer Science. I'm responsible for organising social events of all different types. My interests outside of Computer Science are movies, cars, planes, '80s music and other nerdy stuff! I'm normally around on Discord so feel free to message me!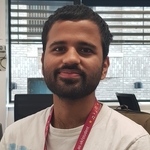 Aarogya Yadav
Arcane34#4178
He/Him
Sports Secretary | Jul 2022 - Present
Well Hello there! I'm Aarogya but feel free to call me "Arrow" because pronunciation can be difficult, I'm a 2nd year studying CS and I'll be handling any suggestions on activities and sports you'd like to be run during my time as Sports Secretary. At the end of the day, I like nothing more than to meet new people so feel free to approach me anytime! 😄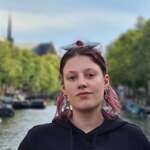 Sofia
cryptonomicon#6206
She/They
Equality, Diversity, and Inclusivity Officer | Jul 2022 - Present
Hiya! I'm Sofia, a second year and the EDI Officer of CSS! I work to make sure that all CSS members are properly represented as well as ensuring all CSS events and School programmes are safe, diverse and equal for all. Other than CS, I enjoy reading sci-fi novels, playing D&D and listening to a lot of music! Please come to me if you need anything or want to chat <3

Charlie Wilson
CESW#5849
He/Him
Industrial Liaison | Dec 2022 - Present
Hi I'm Charlie and I'm the Industrial Liaison for CSS, which means I communicate with lots of companies to convince them to sponsor us, helping bring in money for the society and fund all the fun events that we want to run. My hobbies outside of Computer Science are reading Science Fiction (with my favourite book being Snow Crash) and I love listening to music, so feel free to come up to me to talk about those or anything else you'd like to discuss.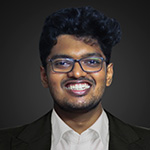 Aju Ani Justus
ajewdor#0360
He/Him
PGT Rep | Oct 2022 - Present
Hey! I'm a MSc Computer Science student and as PGT Rep I aim to make sure that all postgrad students (on any of the 7 PGT courses) feel welcomed at CSS. Outside of CSS, I enjoy music 🎧, gaming 🎮 and reading high fantasy 🧙‍♂️. Always up for a friendly chat or offering support and advice; feel free to hmu on Discord or LinkedIn, or say hi 👋 if you see me around campus!
Libby
UserUninvited#7748
All/Any
First Year Rep | Oct 2022 - Present
Hiya! I'm Libby and I'm in my first year studying computer science. As the first-year rep, it is my job to put on events that first years will enjoy, be approachable for them to share their thoughts or concerns, and be a voice for them in meetings and events. In my free time I enjoy listening to music, playing D&D, and obsessing over random pieces of media. Feel free to contact me on discord or say hi if you ever see me around campus!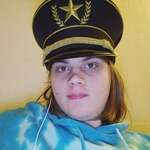 Matthew Hammond
FrozenDude101#2700
He/They
PGR Rep | Dec 2022 - Present
Hey, I'm Matthew! I'm a 3rd year undergrad, studying computer science. As the PGR Rep, it's my responsibility to represent all the PhD and research students who might be interested in the events we do. I've been a regular face at CSS events for my entire time here, and outside of CSS I like to work on my own projects (when not abandoned), and sleep during the day.