Committee
The committee represents all of our members. We take responsibility for organising the society and running events throughout the year.
Find our previous committees here.
If you want to get in touch with one of our committee members, you can send us a message on Discord using our tags below or send us an email
You can also find all of the agendas from our committee meetings here.
Currently 14 elected members for 2022/2023: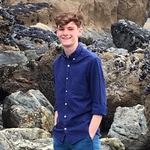 Jacob Wilson
BladorthinGrey#8528
He/Him
President | Jul 2022 - Present
Hello! I'm a final year Computer Science student and my role is to lead the society and manage the committee to help everything get done. 🎉 CSS members may recognise me from the many CSS quizzes I've written and hosted, all with a glass of wine in my hand 🍷 In my spare time I like to play D&D, win at board games, and travel. I've been on the committee for three years now and I've met my best friends through CSS, feel free to reach out on the Discord or say hi in person <3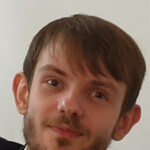 Juozas Domarkas
registershift#1573
He/Him
Treasurer | Jul 2022 - Present
Hey, I'm Juozas and I am currently on a Year in Industry. I'm the treasurer, meaning I keep track of the money that CSS deals with and help with making events happen! When not in an office in the city centre, I like to read fantasy and SF (if you have any recommendations, let me know!); make computer hardware do stuff it was never meant to; and try to form the ultimate ritual to make the perfect cup of coffee.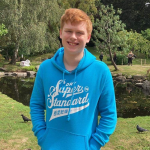 Raine Arrowsmith
Raine#8544
She/They
Secretary | Jul 2022 - Present
Hello, I'm Raine and I'm going into my final year studying Computer Science. I will be responsible for keeping everyone in check and taking minutes during meetings. When I'm not sleeping I'm either speedrunning, participating in hackathons or working on programming projects.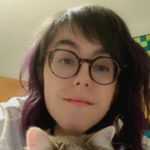 Victoria "V" Tilley
Sapphyre#5656
She/They
Vice-President | Jul 2022 - Present
Hiya! My role in the society is to help out where I can across all the committee positions and make sure that everyone is doing well. CSS members will know me from hosting a bunch of workshops, posting plenty of memes in the CSS Discord or just hanging around CS. If I'm not working, I'm probably programming in my spare time, playing video games or listening to a lot of music. Feel free to come to me if you need anything!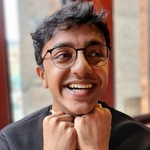 Adi
floofy#8512
He/Him
International Student Rep | Jul 2022 - Present
Hey guys! My name is Adi and I'm the International Student Rep for this year. My main role is to look after all the international students in the society, make sure they're comfortable and answer any sort of questions they might have. I also encourage them to become members of the society and attend more events. Other than that I love music, poetry, cooking and gaming :)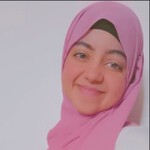 Fatima Zahra Al Hajji
Fatima#2285
She/Her
Publicity Officer | Jul 2022 - Present
Hello everyone. My name is Fatima Zahra Al Hajji and I'm a final year student on the course of AI and CS with a year in industry. I enjoy cycling, reading and drawing in my free time. As the publicity officer, I aim to ensure that all our members know about all the amazing events that take place throughout the year and encourage as many people as I can to join our society and participate. Feel free to approach me and ask me anything! 💜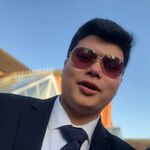 Leonardo Bishop
LMBishop#5252
He/Him
Special Events Officer | Jul 2022 - Present
Hi! I'm Leonardo, a second year studying Computer Science. I'm responsible for organising large scale CSS events, such as the BBQ, Christmas meal, Ball and helping with other events. Outside of CSS, I enjoy robotics, cybersecurity, gaming, and Formula 1. 🏎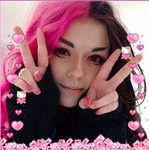 Leaf
Leaf#0077
He/Sprout/They
Socials Secretary | Jul 2022 - Present
My role on committee is organising fun socials, workshops, & meetups for members. Outside of enjoying programming, I love cosplaying, playing games, art, photography, baking, collecting sanrio merch, & puzzle solving. I'm always happy to meet new people so always feel welcome to message me or approach me if you see me on campus. 🌱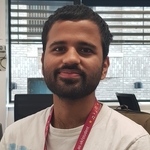 Aarogya Yadav
Arcane34#4178
He/Him
Sports Secretary | Jul 2022 - Present
Well Hello there! I'm Aarogya but feel free to call me "Arrow" because pronunciation can be difficult, I'm a 2nd year studying CS and I'll be handling any suggestions on activities and sports you'd like to be run during my time as Sports Secretary. At the end of the day, I like nothing more than to meet new people so feel free to approach me anytime! 😄
Sofia
cryptonomicon#6206
She/They
Equality, Diversity, and Inclusivity Officer | Jul 2022 - Present
Hiya! I'm Sofia, a second year and the EDI Officer of CSS! I work to make sure that all CSS members are properly represented as well as ensuring all CSS events and School programmes are safe, diverse and equal for all. Other than CS, I enjoy reading sci-fi novels, playing D&D and listening to a lot of music! Please come to me if you need anything or want to chat <3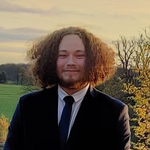 Matty Widdop
Matty#5687
He/Him
Industrial Liaison | Jul 2022 - Present
Hello! I'm Matty, your industrial liaison so I'll be handling communication and organisation with external companies to arrange sponsorships and events to help make sure CSS is providing the best possible experience for members. My interest in CS started with programming Minecraft plugins nearly 8 years ago but since then I've also gotten into cyber security as well. I also enjoy Jiu Jitsu and would love to get more people involved!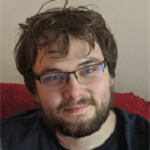 Dan Clark
danyc0#7106
He/Him
Post-Graduate (Research) Rep | Jul 2022 - Present
My job this year is to get more PhD and MRes students involved in CSS events. My research is in Cyber Security, focusing on the (in)security of Bluetooth. Outside of that, I enjoy competing in CTF competitions and Rock Climbing. I was the CSS PGT rep during my MSc back in 2016/17, went to work for a few years then came back to UoB in 2019 and have been PGR rep ever since.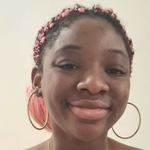 Tori
torisucks2020#7193
Xe/Xem
Interim First Year Rep | Jul 2022 - Present
Hi, I'm Tori and I'm a second year Computer Science student. I'm the Interim First Year Rep and I'll be helping organise events for first years joining at the start of this year. Feel free to say hi if you see me on the Discord!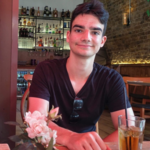 Theo
Thexxn#4799
He/Him
Interim PGT Rep | Jul 2022 - Present
As Interim PGT Rep, I make sure that all Postgrad students on a taught course feel welcomed by CSS. I enjoy running, hitting the gym and (ethical) computer hacking. I'm a regular at events and always happy to have a friendly chat or offer support and advice. I'd never say no to a few pints and you can usually find me at Joe's bar on a Thursday.