Committee
The committee represents all of our members. We take responsibility for organising the society and running events throughout the year.
Find our previous committees here.
If you want to get in touch with one of our committee members, you can send us a message on Discord using our tags below or send us an email
You can also find all of the agendas from our committee meetings here.
Currently 14 elected members for 2021/22: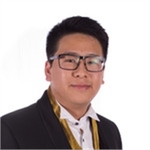 Likkan Chung
LikkanChung#6938
He/Him
President
I'm a final year on the MSci course, just coming back from my placement at Kainos. You may also know me from organising HackTheMidlands, or as a Student Ambassador. I look forward to seeing what this year brings as President, and don't be shy to say hi!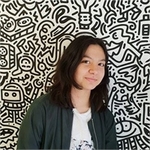 Jacqui Henes
raenlok#9165
She/Her
Treasurer
I'm Jacqui, the treasurer of CSS! My role is to manage the funds for CSS, making sure we have the ability to put on great events. When I'm not stressing out over responsibilities and deadlines, I spend a lot of my time playing RPGs and drinking iced lemon tea.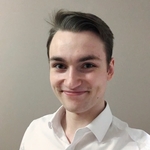 Rhys Morgan
Rhysimus#9263
He/Him
Secretary
Hiya! I'm Rhys, a second year degree apprentice and your Secretary this year. It's my job to organise and minute the meetings, as well as ensuring everyone's doing awesome. I love coding, JoJo, boba, many sports and spending time with friends. Feel free to have a chat with me whenever! ❤️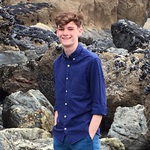 Jacob Wilson
BladorthinGrey#8528
He/Him
Vice-President
My role is keeping everything in the society ticking along and to help out where I can in all aspects of the committee. If the President, Secretary or Treasurer can't make it, then I fill in for them in meetings. CSS members may also recognise me from many of the CSS quizzes I've written and hosted! 🎉 In my spare time I like to play D&D, win at board games, and drink wine. You may also see me fencing as part of the University's Fencing Club. 🤺

Fatima Zahra Al Hajji
Fatima#2285
She/Her
Interim First Year Rep
Hello everyone. My name is Fatima Zahra Al Hajji and I'm a first year student on the course 'Artificial Intelligence and Computer Science with a year in industry'. I enjoy cycling, reading and drawing as well as programming, of course. I'm hoping to make sure that all first year students settle into our school as comfortably as possible and give them many opportunities to socialise, make friends and learn more about what computer science has to offer 💜.

Mohammed Aamaan
aamnaam#7088
He/Him
International Student Rep
Hey! I'm Aamaan. My job is to ensure all International Students enjoy their time at the university and receive support to ease the challenges that accompany a move to the new country. In my free time (sometimes not so free), I like playing Rocket League and watching random YouTube videos!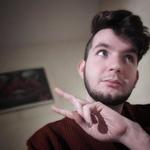 Alex Banks
TheAxelr8r#7476
He/Him
Publicity Officer
My job is to make sure all our members know all about the amazing events we do throughout the year, and help the society reach even more people by encouraging people to sign up, especially throughout freshers. I promote the society through our social media, physical media, and in person at various events. Outside of CS I'm an active member of the LGBTQ+ community, I have a mild caffeine addiction, and an affinity for the colour orange 🏳️‍🌈☕🧡

Jack Shilton
ジャック#0394
He/Him
Special Events Officer
Hey everyone! I'm Jack, a 1st year CS student on the Year Abroad course! I will be responsible for handling all the larger events we run this year, including the CSS Ball, Christmas meal, Board Game Nights, as well as lots of other events! If I'm not working, then I'm probably learning and developing my Japanese skills or riding around campus!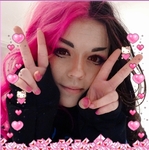 Leaf Crauwels
Leaf#0077
They/Them
Socials Secretary
My role on committee is organizing fun socials, workshops, & meetups for members. Outside of enjoying programming, I love cosplaying, playing games, art, photography, baking, collecting sanrio merch, & puzzle solving. I'm always happy to meet new people so always feel welcome to message me or approach me if you see me on campus. 🌱
Ryan Arrowsmith
Raine#8544
He/Him
Sports Secretary
Hello, I'm Ryan and I'm going into my 2nd year studying Computer Science. I will be responsible for all of your sports and e-Sports events this year -- please let me know what you want to see! When I'm not sleeping I'm either speedrunning, participating in hackathons or working on programming projects.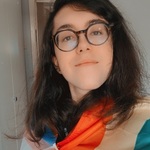 Victoria Tilley
Sapphyre#5656
She/Her, They/Them
Equality, Diversity, and Inclusivity Officer
Heya! I'm Victoria and this year I'll be making sure that everyone feels included and represented at all of our events and in our School. Outside of this, I enjoy game development, airsoft, snowboarding and playing guitar. Come to me if you need anything!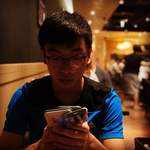 Lyndon Chan
LyndonChan#5225
He/Him
Industrial Liaison
Hi everyone. I am Lyndon, the Industrial Liaison of CSS this year. My role is to build connection between the industry and the society by organizing different careers events. I hope all of you will find them meaningful and helpful, especially for your personal development and future career. In my spare time, I like playing basketball and watching anime. I am looking forward to meeting you all.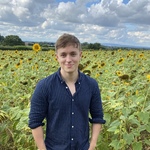 James Dickinson
jamesdickinson#3403
Interim Post-Graduate Taught Rep
I'm James, an MSc Computer Science student. My role its help represent current and incoming masters students. In my free time, I love cycling, swimming, and reading. Feel free to contact me!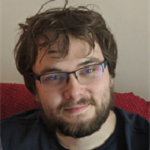 Dan Clark
danyc0#7106
He/Him
Post-Graduate (Research) Rep
My job this year is to get more PhD and MRes students involved in CSS events. My research is in Cyber Security, focusing on the (in)security of Bluetooth. Outside of that, I enjoy competing in CTF competitions and Rock Climbing. I was the CSS PGT rep during my MSc back in 2016/17, went to work for a few years then came back to UoB in 2019 and have been PGR rep ever since.