Hello, and welcome to the Developer Student Club at the University of Birmingham!
We're really proud to be part of a a new, worldwide initiative, lead by Google! Throughout the year, we're going to be running developer clubs, with talks, workshops, mini-hackathons, and anything else that you guys want.
The idea of the program is to try and link the theory that we learn at uni, with the practical skills required in the real world. So, during our sessions, we're going to be using industry-standard tools, common APIs, and a whole variety of different technologies to build awesome real-world projects that can go on a CV or portfolio.
Essentially, we're here to help you out, so if there's anything that you think we should run, then contact us!
Projects
Here you can see a list of some of our previous epic projects/workshops that we've had!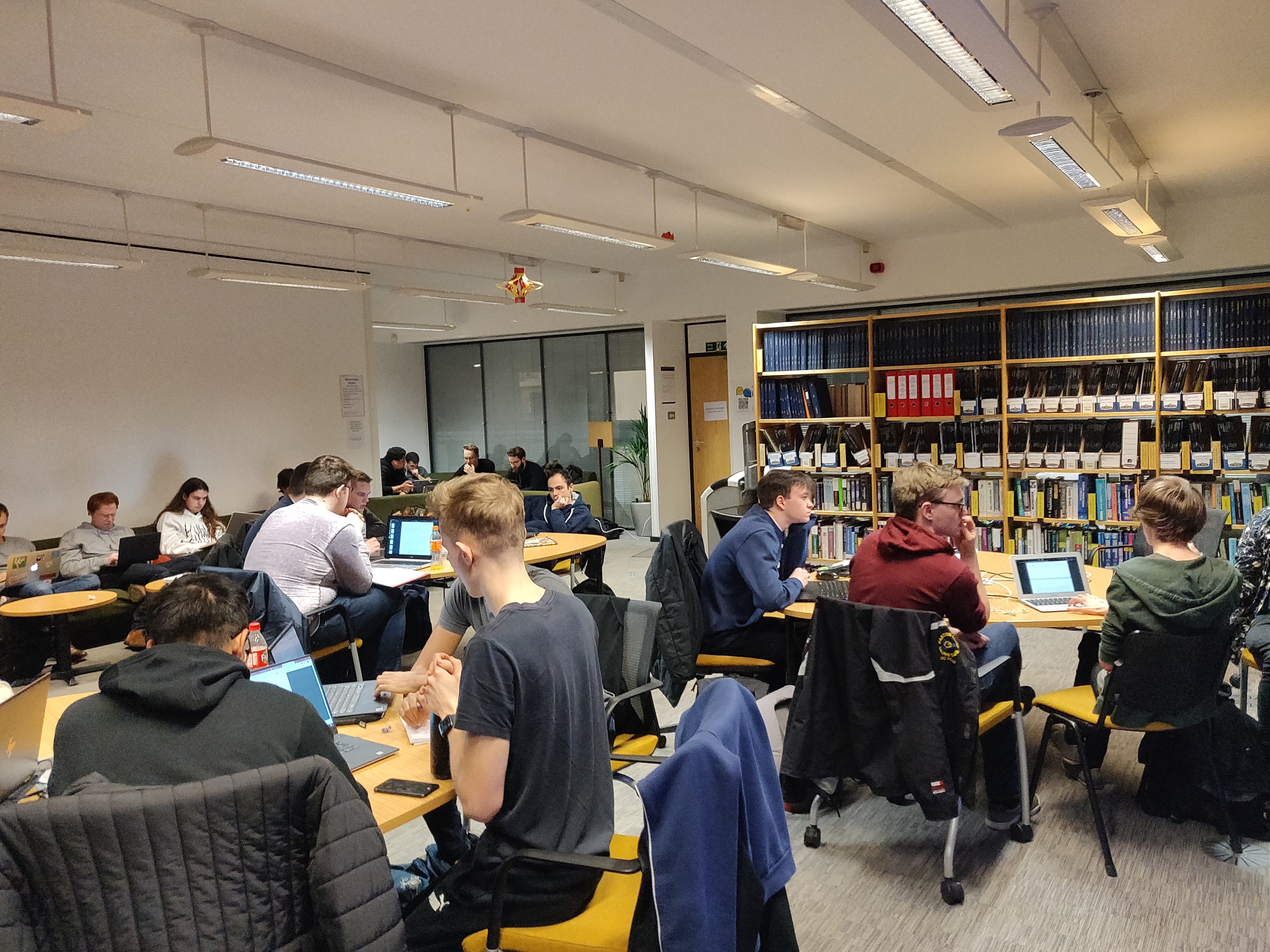 Google Hashcode
Feb 20, 2020
We hosted a Google Hashcode Hub to encourage and help people take part in Google's global coding competition! It was massively successful, attracting many students from across all years of study.
Despite some livestreaming difficulties, everyone had a fanstastic time playing with the problem, some teams coming fairly close to the finalists 🎉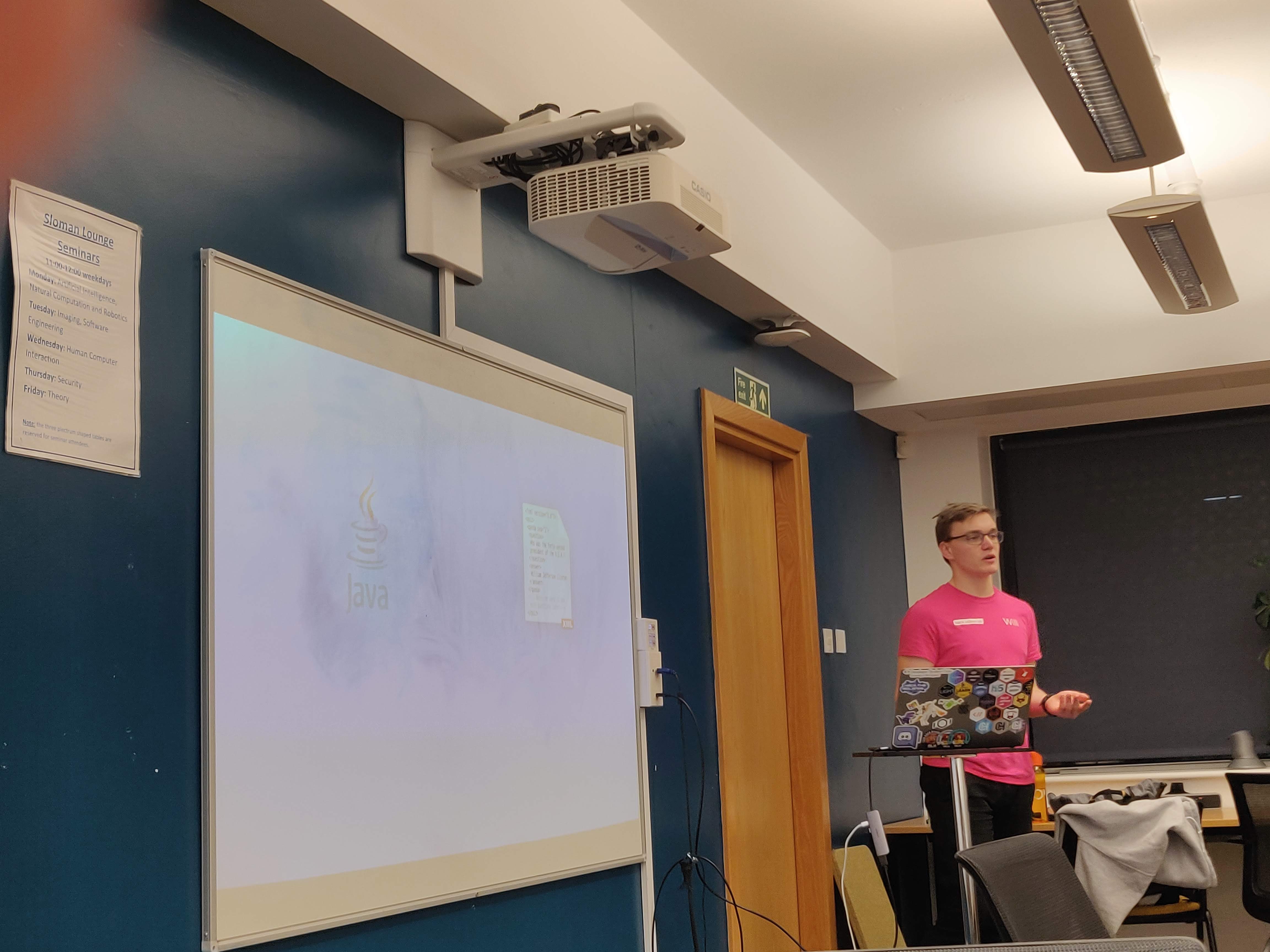 Android Workshop
Feb 17, 2020
Will ran a fantastic introduction to Android app development with Java, covering all the basics that make mobile apps tick 🎊.
During the workshop, we explored setting up a development environment, creating a basic guessing game app, and previewing it in the Android emulator.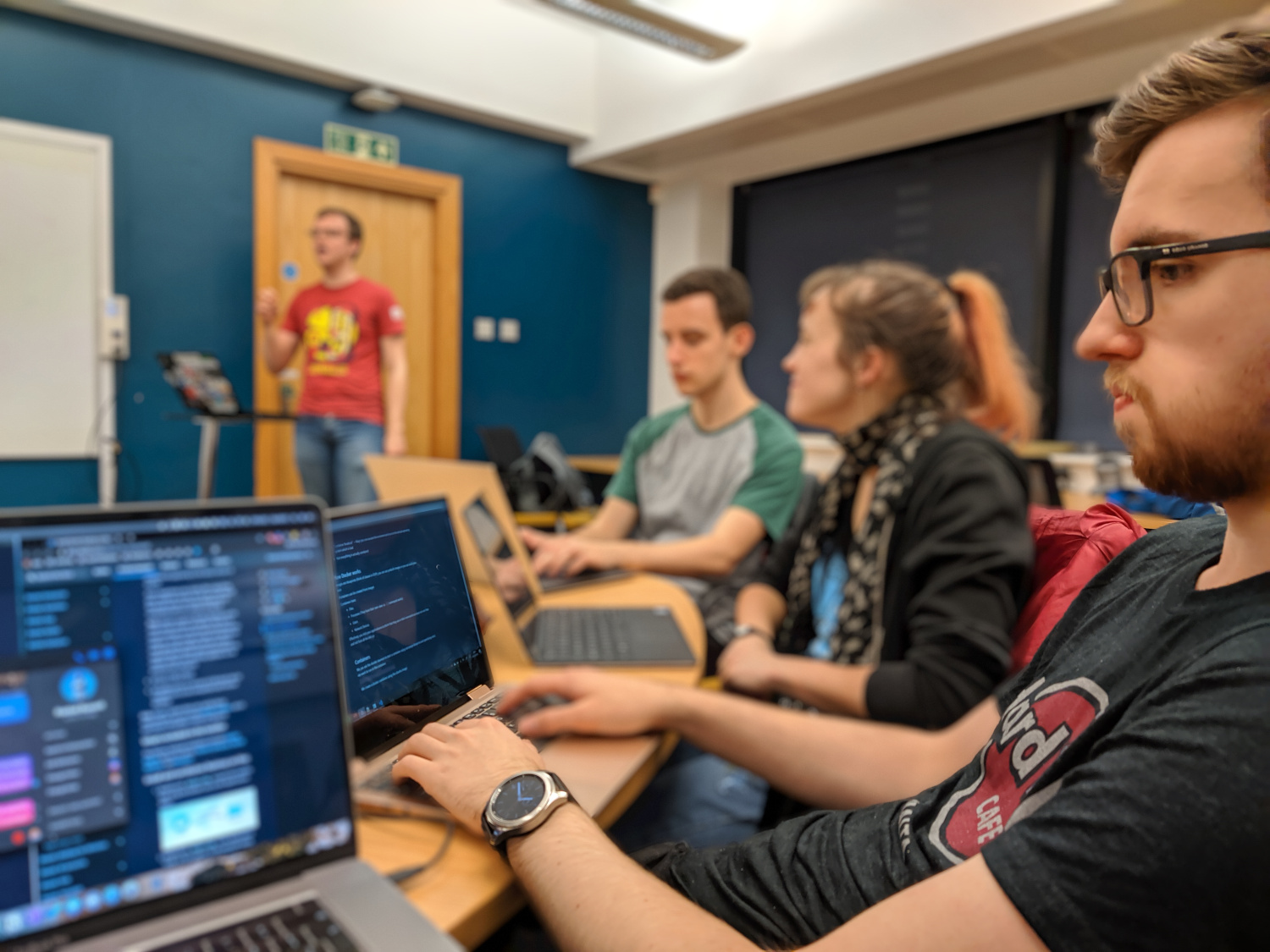 Docker Workshop
Nov 27, 2019
Justin ran a fantastic workshop as an intro to docker, a fantastic tool to help manage deployments of software! 👏
We covered all the essentials, from what containers actually are, to running them, and building our own images and playing around on Katacoda! 🎉🎉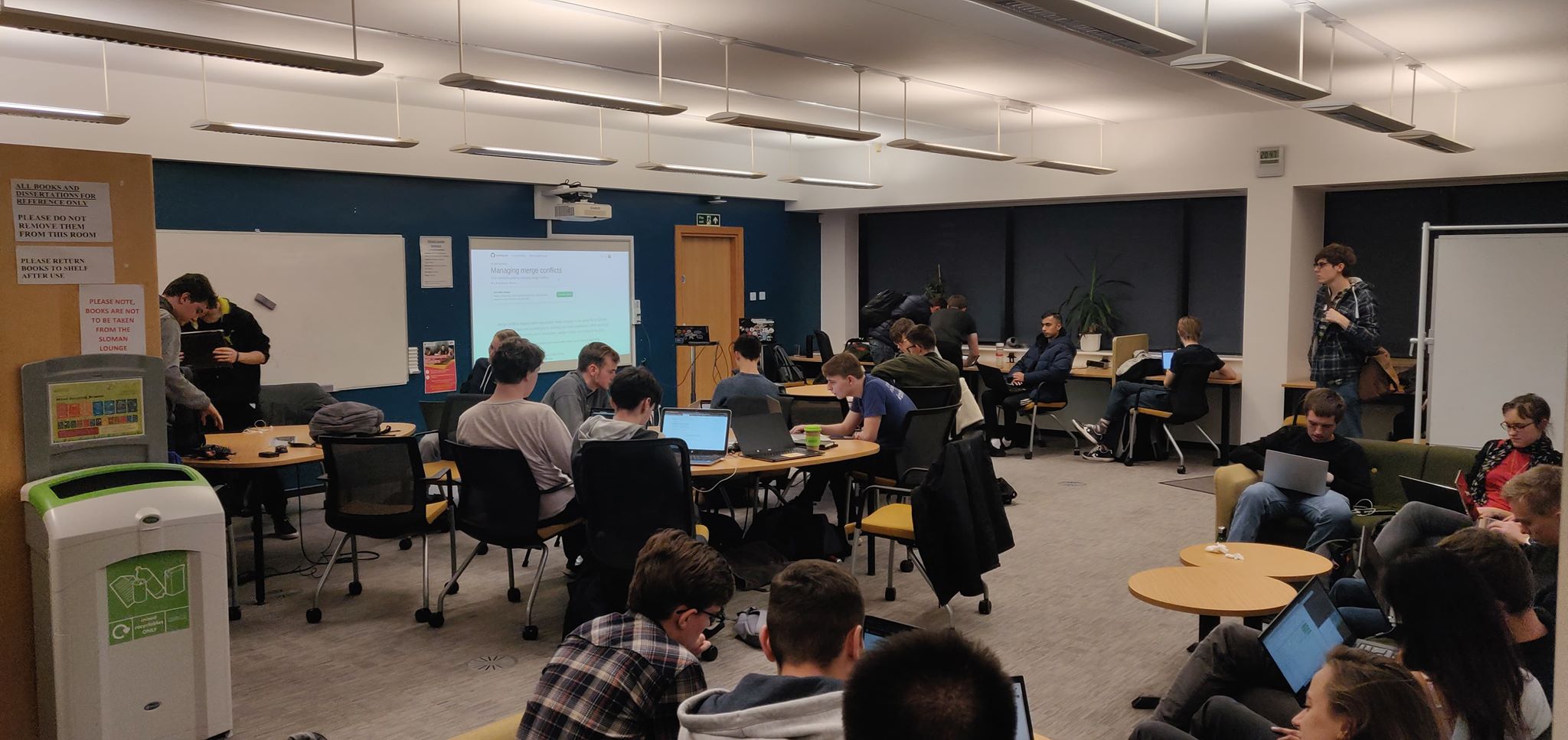 Git Workshop
Nov 11, 2019