CSS BALL 2021
Attendees: 83
An Online Ball
We weren't going to let Covid get in the way of our annual ball, so we decided to host our first ever online CSS Ball. Gather.Town was our venue of choice, where we created a virtual palace complete with dining hall, dance floor and hidden treasure. Proximity voice and video chat was also enabled, so guests could walk around, chat and show off their outfits!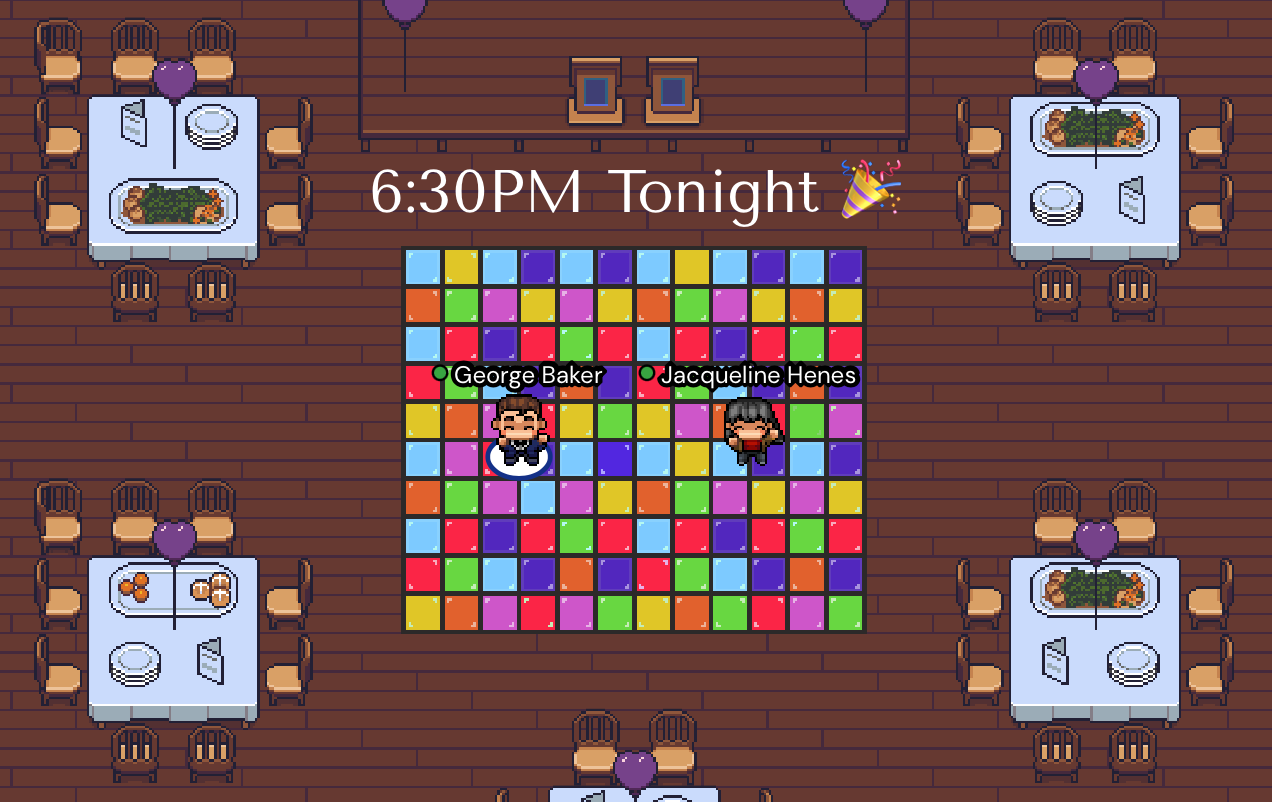 But what about food?
Don't worry, we had that covered! Each guest received an Uber Eats voucher (worth more than the ticket cost!) which they used to get their favourite dish delivered straight to their door. And just like at any other ball, we sat together at (virtual) tables!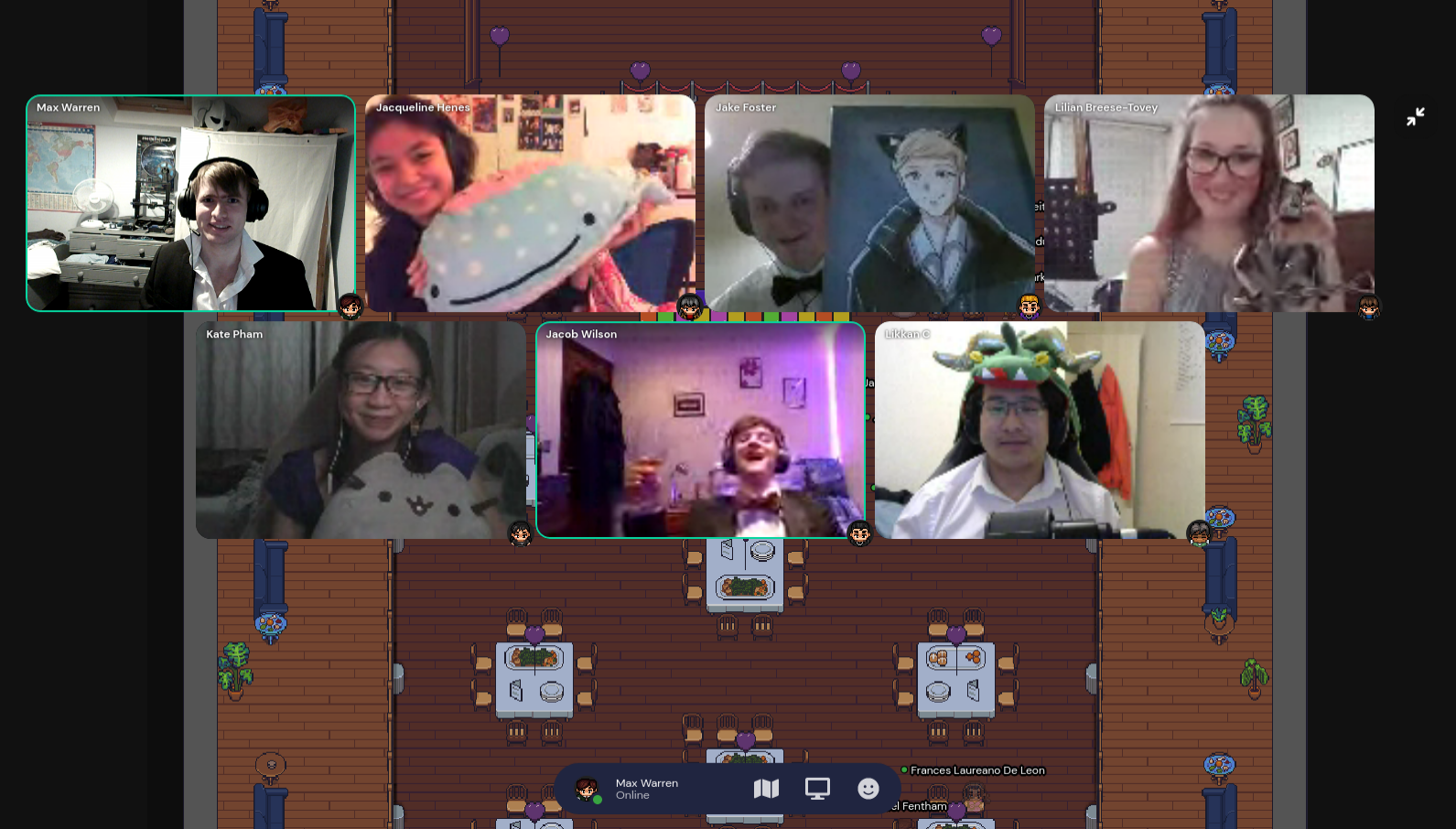 ...and drink?
The great thing about this year was that we could bring any drink we wanted. We even created our own cocktail just for the event!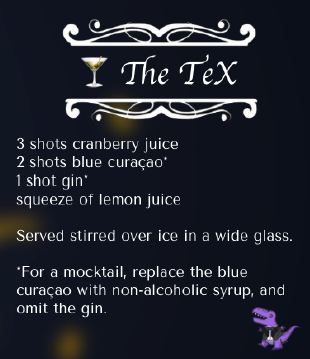 Fun and Games
After we'd eaten, we enjoyed the custom-built maze and a treasure hunt around the map we had created. We had a group photo competition, and got up to some famous CSS shenanigans. Everyone had an absolute blast, and for many of us it was the highlight of the year!